We've reduced our bar prices for the holidays! No codes to remember,savings already built in.
Visit our Carbondale, CO tasting room: Cocoa Club by Pollinator Chocolate.
786 Highway 133, Carbondale, Colorado
VISIT OUR TASTING ROOM

COCOA CLUB BY POLLINATOR CHOCOLATE HOURS:
Monday through Saturday 8am to 5pm
Sunday 8am to 4pm


Located in Carbondale, CO in the Red Rock Plaza - 970-340-4608
786 CO-133, Carbondale, CO 81623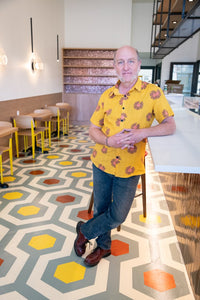 A LETTER FROM OUR FOUNDER
Pollinator Chocolate, a Colorado chocolate company, reflects the harmony between our love of beekeeping and passion for chocolate. Our focus is promoting local, sustainable bee keeping, supporting farmers at origin, hand-crafting single origin varietal cacao from bean-to-bar, and offering a tasting room to delight your senses with chocolate.
Visit our chocolate tasting room, Cocoa Club by Pollinator Chocolate, to taste, smell, watch, feel, and delight in our chocolate experience. We now offer delicious hot (and cold) chocolate, tea, and coffee-based drinks, house made chocolate bars, bonbons, truffles, and local pastries, breakfast treats and more. 
Please take a look around our site, read about our environmental efforts, and of course—don't forget to check out the Chocolate Shop to find your favorite new chocolate treat!
Sincerely, Mark Burrows

P.S. Follow us on social media! Share a post or review about your experience and tag @pollinatorchocolate on instagram for a free bonbon!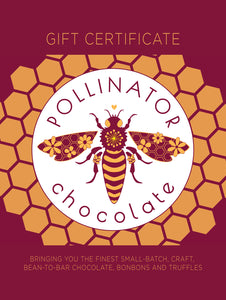 Contact Us
We want to hear from you, good or bad! To reach the chocolate maker directly email to mark@pollinatorchocolate.com or call 970-340-4608
Pollinator Chocolate and the Cocoa Club by Pollinator Chocolate are located at:
786 Highway 133, Carbondale, Co. 81623.
Next to Mana Foods and the Tortilleria